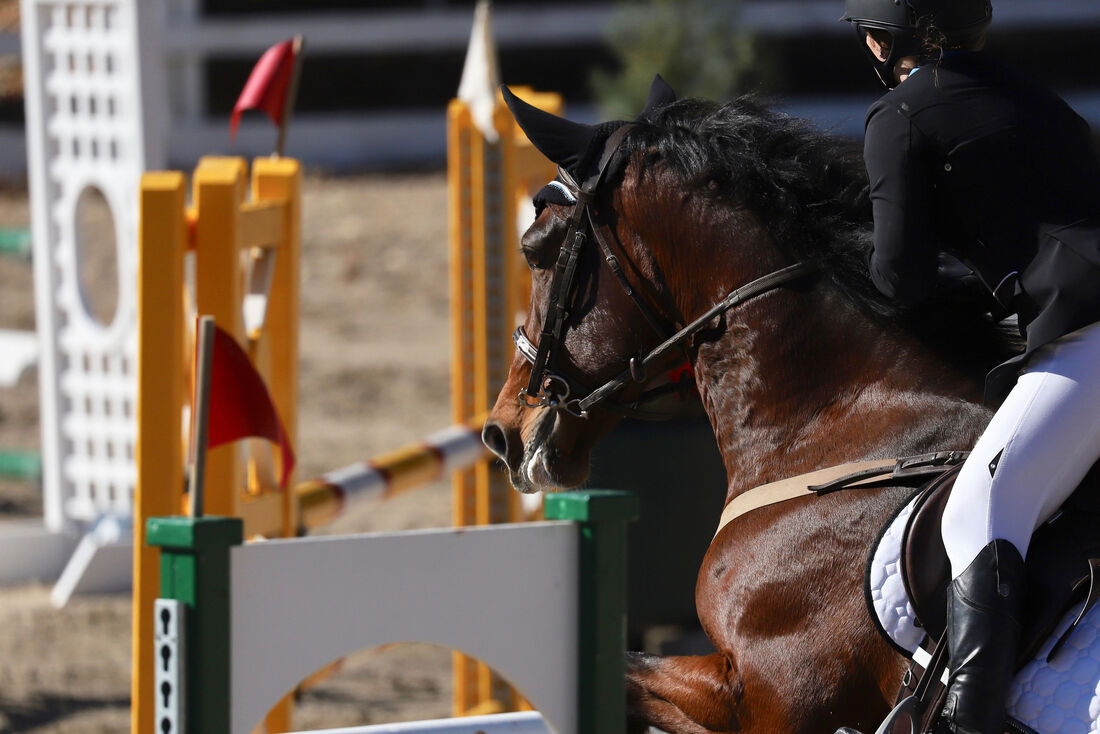 Become a Sponsor
WTHJA offers a variety of sponsorship levels and programs designed to meet your needs.
Corporate Sponsorship Programs
Member Rewards Loyalty Program
Vendor Opportunities at Shows
Hospitality Sponsorships
Awards & Year End Gala Sponsorships
Two Ways to Make It Happen
Sponsorship Program
Through Sponsorship Marketing Programs with WTHJA, your brand will be placed in front of competitors, spectators, and high value consumers at the WTHJA Horse Shows.
Branding through horse shows and related local entertainment events, such as concerts, exhibitor parties, community events, and vendor villages
Social Media brand exposure to a strong consumer group
Sponsorships offer option to target geographic region for sponsorship
Multi-media and high frequency of brand exposures to very targeted consumer group
Extended brand reach via sponsorship will include:

interactive website hits
e-newsletter
internet advertising
online versions of print ads
print publication advertising
equestrian calendar listings
Sponsorship Opportunities
​For more information on sponsorships, donations, and vendors, contact: Lisa Doble
Benefits of Sponsorship
WTHJA horse shows enjoy a popularity and loyalty among regional equestrians that transfers to our show sponsors through partnership marketing. Our "A" Hunter/Jumper Shows draw top equestrians from a broad South Central and Midwest region of the United States, including: Tennessee, Alabama, Arkansas, Kentucky, Missouri, Indiana, Illinois, Ohio, Oklahoma, South Carolina, Virginia, West Virginia, and Wisconsin. These competitors–including trainers, support staff, riders, and entourage spectators–provide a significant local economic impact on hotels, restaurants, local shops, and other vendors. The benefits of placing your brand and business in front of this dynamic group are tremendous:
Increase your brand awareness to drive sales from this affluent, loyal, targeted market
Receive recognition for your support at the local level for an Olympic sport in which men, women, and children of all skill levels compete equally.
Associate your brand with wholesome, fun, and exciting activities which appeal to the entire family.
Increase brand awareness through sponsor participation in WTHJA marketing programs that span onsite, internet, social media, and regional publications advertising.
Support youth leadership and development opportunities.
Participation in equestrian sport teaches life skills necessary for leadership.
Exciting entertainment opportunities to share, strengthen, and build bonds with your valued friends, associates, employees, and family.
The Equestrian Participant
Net Worth: $995,400.00
Average Household Income: $134,000.00
A majority are between 34-54 years of age
85% are women
63% are married
66% have a college degree or better
56% are employed full-time
80% make or directly influence purchasing decisions at work
38% have a net worth over $500,000
63% have traded stocks, bonds or mutual funds in the last year​
The market value of the average home is $594,000.
​ 22% own two or more homes.
On average, they spend 30 nights per year in a hotel & rent a vehicle four times per year.
They own three vehicles; 53% own a pick-up truck
94% own a pet besides a horse or pony. Average number of cats owned is two and average number of dogs owned is two.
Equestrian enthusiasts are highly active and mobile.
43% take more than 16 airline trips a year.
Over half have purchased a new automobile within the last year
97.3% hold more than one credit card account.
* Source: USEF