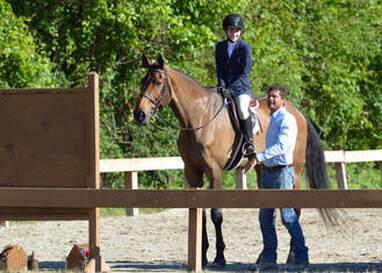 WTHJA has approximately 400 members from the western region of Tennessee and surrounding states.
Our "National" rated USEF/USHJA shows and schooling shows draw riders from Illinois, Indiana, Kentucky, Louisiana, Mississippi, Ohio, Oklahoma, South Carolina, Virginia, West Virginia, Wisconsin, Missouri, Arkansas, Alabama, and Tennessee.
We offer our members and the region's equestrians quality hunter/jumper events with the opportunity to earn at show prizes and points toward year-end awards. WTHJA is committed to creating a welcoming show experience for the entire family to enjoy and a positive community of riders, spectators, and business partners that share an enjoyment and passion for equestrian sport. WTHJA is proud to be a 501 (c) (3) entity.
WTHJA Mission Statement
The West Tennessee Hunter Jumper Association strives to satisfy its members' desire for high-quality and competitive horse shows by producing local competitions. These horse shows will promote both fairness and fun and will be known for an environment of hospitality which will continually attract new exhibitors from other parts of the country. With these distinguished shows, West Tennessee Hunter Jumper Association will expose its membership to new and exciting methods of horsemanship, training, and riding.
Current WTHJA Board of Directors
Website & Media Relations
WTHJA Bylaws (updated 01/2017)
Curious about our 990 status? You can check out guidestar.com for our 990 information.